Man, it's been two and a half months since I posted here? What's that, twenty years in internet time?
So, I'm still around, still working the freelancing gig, still keeping an eye out for new work (who isn't?). The last few months have been filled with seasonal holiday shenanigans, training in ZBrush, swearing at Painter, occasionally dealing with a flooding basement, and trying to deal with a backlog of card signing requests. Y'know, the usual.
So, here's a quick sketch I did one evening after returning from the upstairs room I call my studio to find my wife watching one of her perennial comfort movies, Beetlejuice…
And when I say quick sketch, I really mean quick. This took four minutes.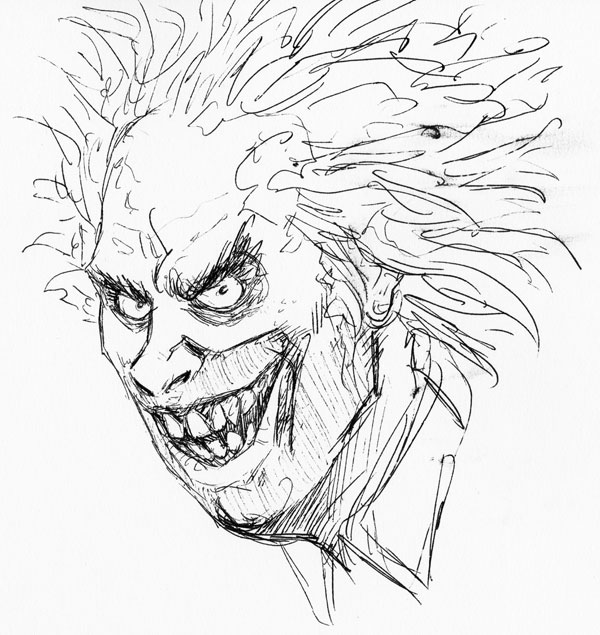 Those of you who've seen me sketching at shows, are probably not surprised by that. Attendees who want a free sketch get what I call my "thirty second goblin" which is a goblin head-shot that takes 30 seconds when I'm really in the zone, 50 the rest of the time.
Anyway, I decided I needed to do a better bio-exorcist pic, so here's a color version I whipped up as a warm-up one lunchtime…
Beetlejuice, Beetlejuice, Beetlejuice! Wait, damn, does that mean I should have done a third sketch? Hmm…