In what time I can grab, I'm trying to learn the amazing 3D app ZBrush. Just follow that link if you want to have your mind blown.
When I can, I'm digging through the tools and the (intimidating) interface via a book called Introducing ZBrush 4 by Eric Keller and kudos to Eric because the very first tutorial is making a dragon head!
So, here's my first ever ZBrush sculpture, a dragon head. It's probably 50% done; it's lacking real detail and textures. I won't be going any further with this version as I ran ahead of myself and made some errors which, frankly, it's easier to start over than to fix. But hey, it looks cool.
I really like the way that he looks like he's smiling until he's looking straight at you then he looks really pissed off!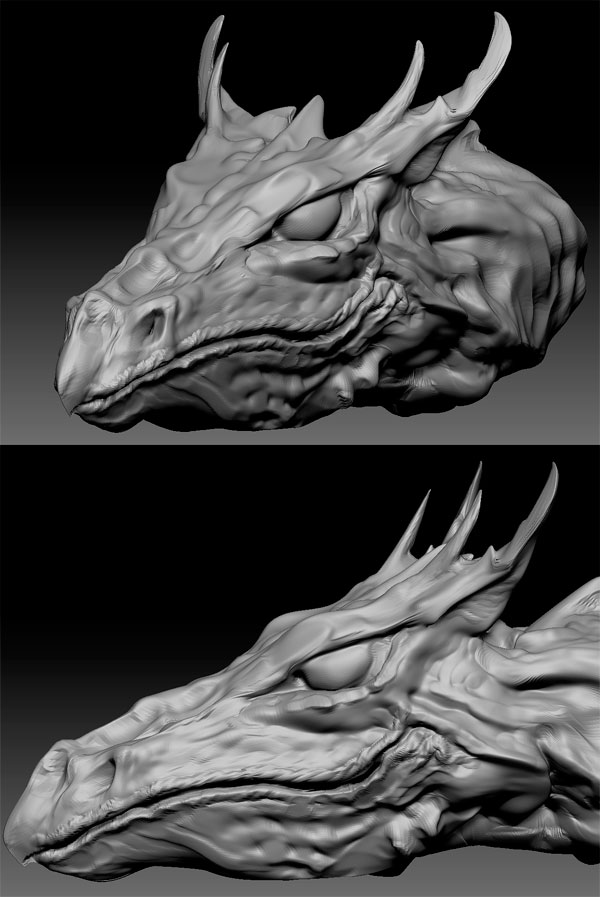 One more thought. 3D printing is getter better and better. Hmm…