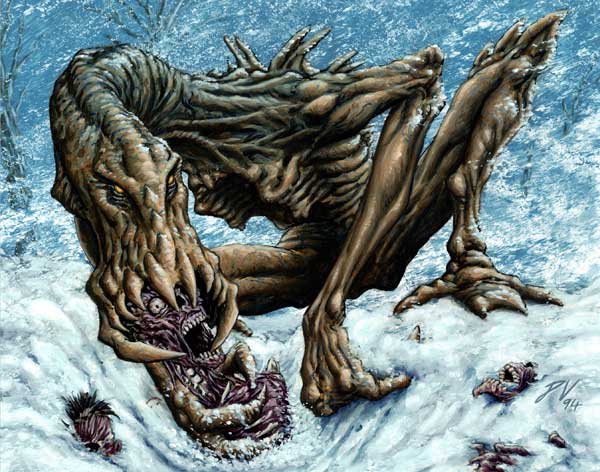 Remember this guy? Ice Age's Lhurgoyf was one of my first encounters with having a card that generated a LOT of excitement upon its release. Sure, "˜The Abyss' is still the most expensive card I've drawn but at the time of Legends launch, a lot of cards were jostling for the limelight. But at the Ice Age release event that I attended, the buzz was all about the Lhurgoyf.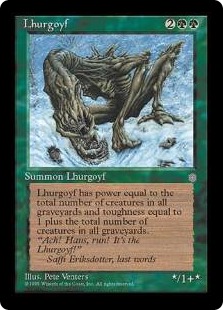 So, when I was offered the chance to do a new image of Lhurgy for 8th edition, I jumped at the chance"¦
This way for Lhurgoyf sketches.