The final stages of the painting await!
The first big change is the shoulder pads; they've been completely remodeled! Warcraft's armor tends to be very intricate, even convoluted and sometimes the shapes can be hard to pin down quickly. It was only after looking at my ref for the umpteenth time that I realized the shoulder pads needed to be broader and the blade made chunkier with a little more curvature at the top and a lot less at the bottom.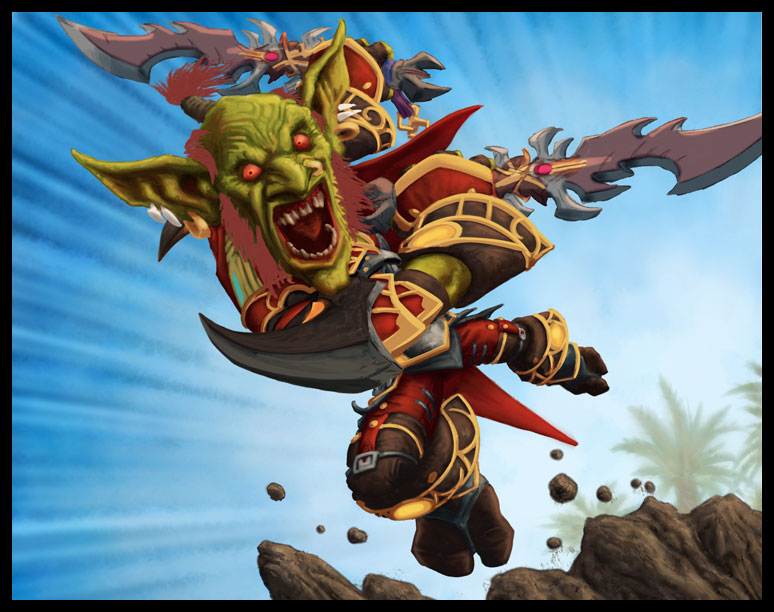 If I find myself wondering how I missed this, I can console myself with the fact that no one at Blizzard caught it at the sketch stage either!
Time to get it done!